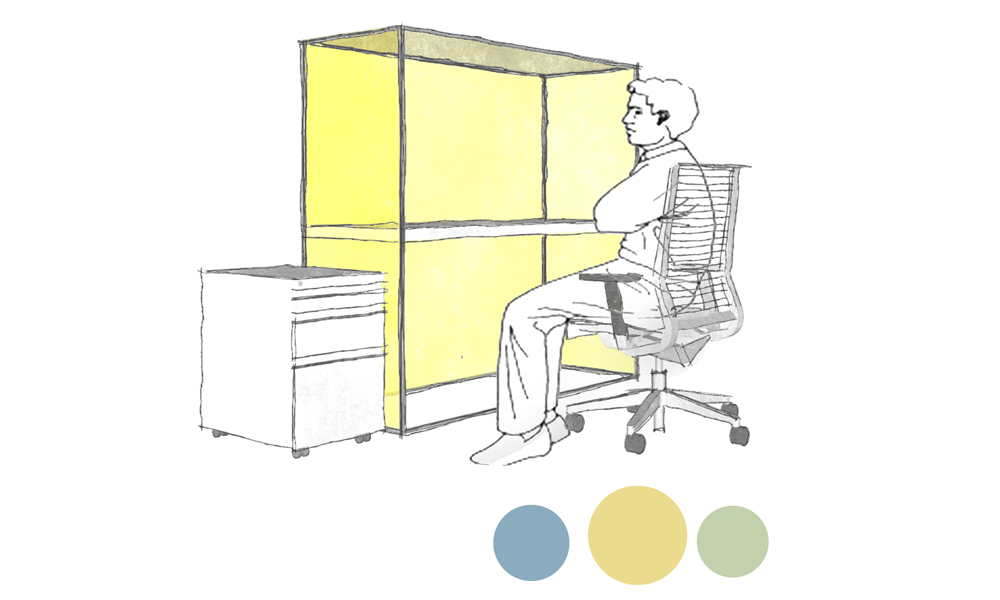 Product Description
Going with the cubicle, we created a workspace where the user could have their personal space for a heads' down project, but also want to be able to collaborate with their colleagues conveniently and comfortably.
Project: Renault Nissan – Innovation Lab
Year: 2017
Designer: Parul Agarwal
Status: Completed
This compact piece of furniture shows off with its quirky colors, is easy to maintain and move because of its light-weight.  The primary materials used are glass and wood, make it not just easy to move around the space but also visually light. Therefore, within this cubical one feels isolated to focus on individual work but still in contact with their co-workers for assistance or guidance.