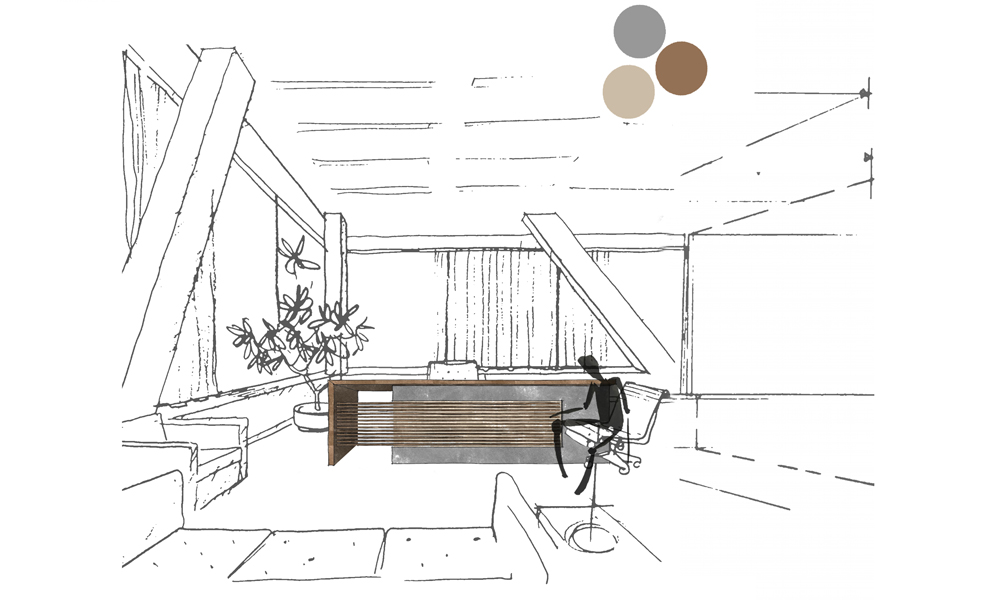 Product Description
While designing an individual cabin table, we keep in mind the privacy of the user, while making the users welcome their visitors with utmost dignity. Most clients prefer a personal table that has a visual barrier between them and the visitor. This table does justify to this point by allowing the design by itself to serve the purpose.
Project: South India Papers Pvt.Ltd
Year: 2017
Designer: Mukesh Chouhan
Status: Ongoing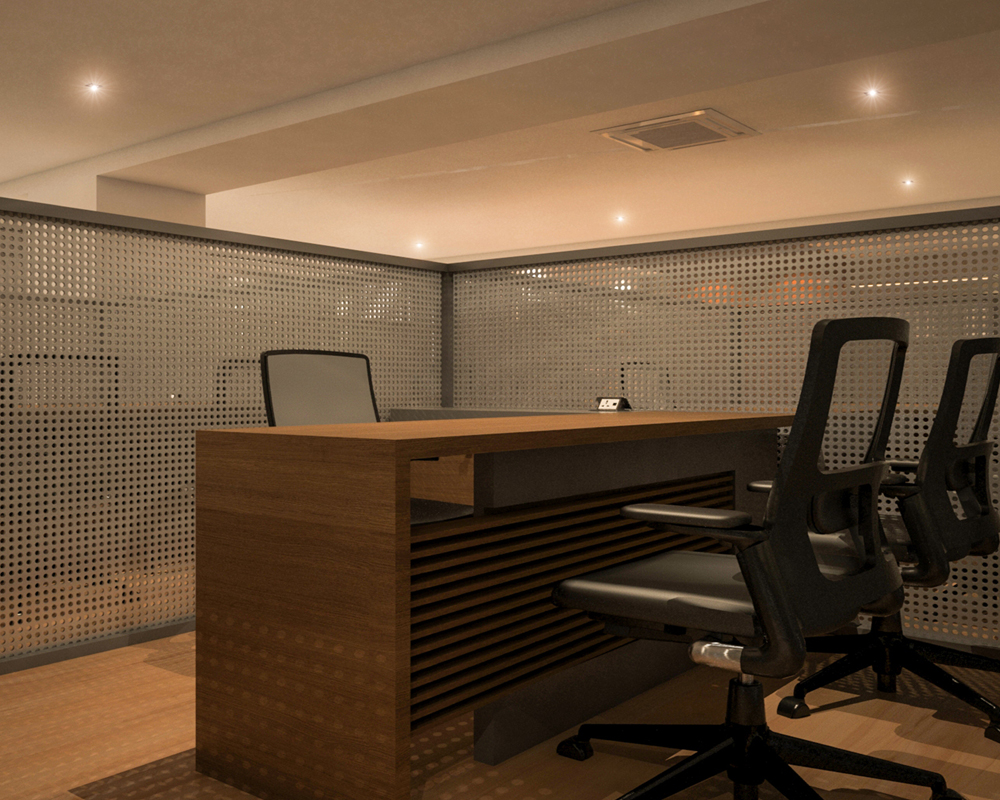 This table uses a combination of concrete and wooded finishes to provide a modern feel to it. The table has been designed and inspired by the dual material palette and clean combinations of a yacht, going in sync with rest of the commercial office interior design.