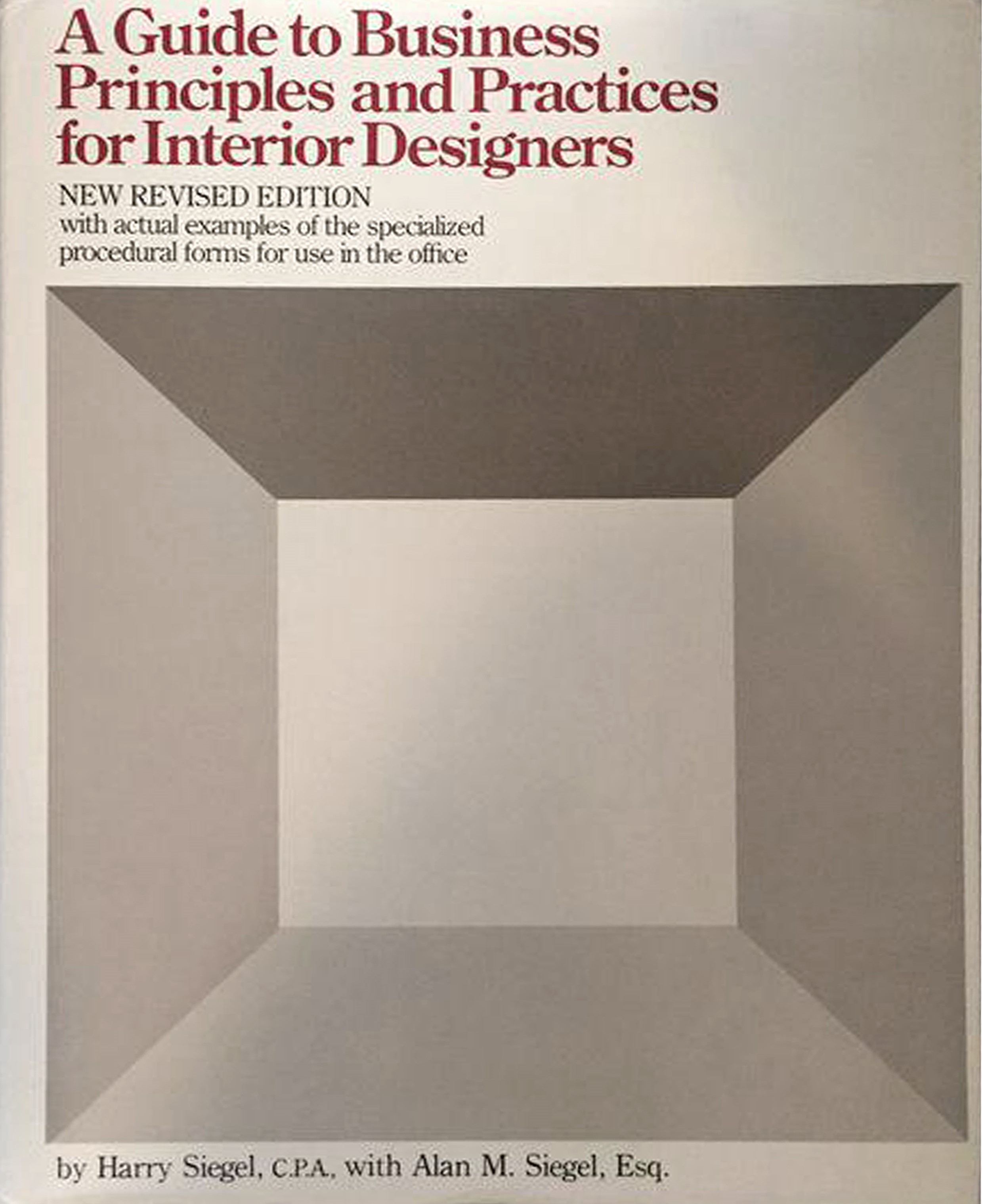 Review by Charitaa Bagry
Written by Harry Siegal
Having a grasp of design is essential in the interior designer's profession, but it is only one element of a successful practice. Grasping the principles of operating a business is equally important. This book essentially guides its reader through the business principles and practices.
Thoroughly updated to reflect current practices and procedures, the book is divided into four parts :
In Part 1 the authors discuss how to establish an interior design practice.

In Part 2 they describe how to carry through a job and charge for it. Included are a new checklist to help the designer handle initial contacts with the client, new descriptions of the use of combinations of fees and allocation of budget amounts, as well as – Analysis of Scope of Services, Approach to the Flat Fee, and Sales Taxes.

The special requirements of nonresidential work are covered in Part 3. Here too the chapter on letters of agreement has been completely revised by Alan M. Siegel, and the discussion of the designer's responsibilities for purchases has been expanded.

In Part 4 the Siegels examine forms, techniques, and special factors including actual examples of the specialized procedural forms used in the design office.
The author firstly categorizes the profession into two main parts : Residential and Non-Residential. He then talks about the functions that fall under residential design. Everything from the overall planning, designing, furnishin to consultation or technical services on things like colour co-ordination and development of floor plans and even producing renderings. The designer can either choose to specialize or handle all of the above functions based on the clients needs. The relationship is more personal with residential clients. The designers job also encompasses a thorough understanding of the clients needs and also the purchasing power.